Does your child cringe at the sight of a new food on his plate?
Does the mention of trying a new fruit or vegetable (or anything) lead to meltdowns?


Do you find yourself becoming a short order cook?
If you answered "Yes!" to any of these questions, this workshop is for you!
Join us. Picky eater help is just around the corner.
This course will help you to:
-Understand the obstacles to feeding and work through them


-Manage eating behaviors while avoiding power struggles


-Apply practical steps to transform your picky eater into a Brave Taster and Better Eater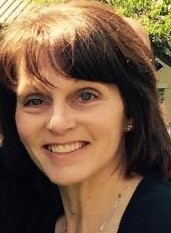 Hi! I'm Patty. And I've been where you are. My boys could have won the 'Picky Eaters of the Year' award - for several years in a row! And back then, no one seemed to take my concerns seriously. I KNOW the struggle is real, and I am here to take you by the hand and help you with your feeding goals for your child. Let's do this!
I have been working with children and families for over 30 years, first as a behavioral therapist, and currently as a healthy eating/behavioral feeding coach for the past 16 years in my own practice. I love what I do and I am passionate about helping parents to transform their picky eaters.
Check your inbox to confirm your subscription