Healthy Eating/Behavioral Feeding Parent Consultation and Coaching
Food plays a very important role in health, behavior and learning for children.


HealthSmart! Consulting, LLC equips parents with tools to get children on the right track to better eating habits.


HealthSmart! also offers pill swallowing support for children who need to learn to take supplements or medication.


Coaching is parent-directed, designed to target individual parent goals for children.


What Can I Expect from Coaching?
An approach that addresses the WHOLE child. Together, we look at a variety of possible contributors for your unique picky eater.


When we know what's likely behind the picky eating habits, we are at a better place to apply strategies that work.


Specific feeding strategies that you can implement right away to create real and lasting change for your picky eater


Behavior strategies to manage your child's responses to feeding - we tackle picky eater refusal, self-limiting, and sensory issues
We will strive to decrease food-related anxiety and increase confidence, helping your child develop a healthy relationship with food.


One-to-one virtual pill swallowing coaching is also available for children who need to learn this important life skill
Ready to Get Started?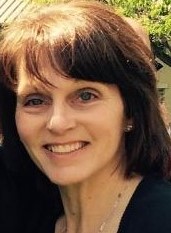 Hi! I'm Patty. I'm a healthy eating/healthy living coach, behavioral feeding consultant, course presenter, and author, with over 3 decades of experience working with children and their families. I am passionate about sharing my knowledge with parents to support healthy eating habits for their children. I provide services to support children of all abilities, specializing in working with children who learn differently.
What Parents Are Saying:

"Patty gave us some great ideas to keep things going in the right direction. Our frustration is down, he's eating well, and family meals are still busy but a lot more fun."
Chris, mom to Eli
"My non-verbal, autistic, young adult son was able to learn to swallow capsules in 5 sessions! He is so proud of himself! We are grateful for Patty's patience and guidance in assisting our son to learn a life skill that will benefit his wellness."  
Diana, Mom to Michael